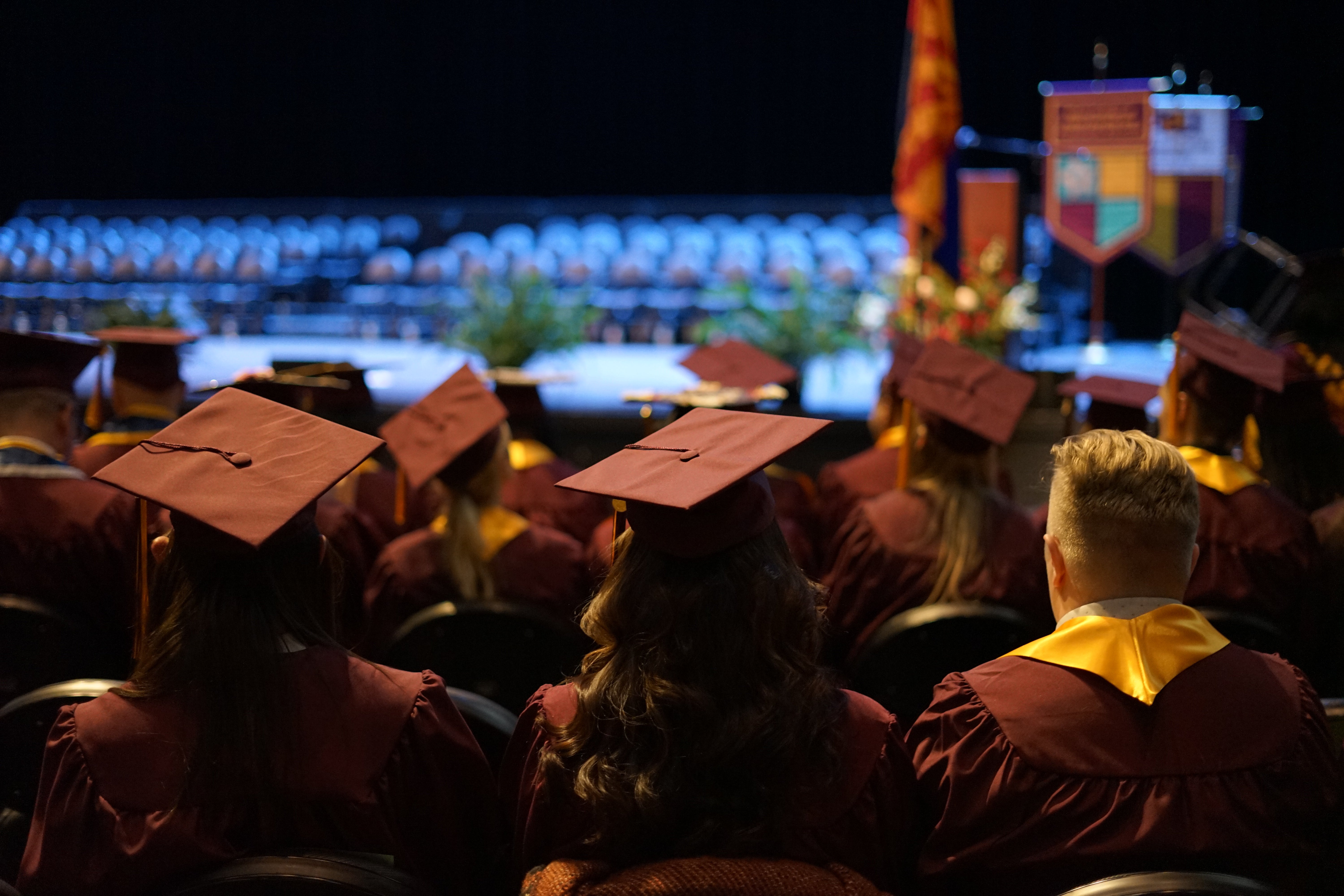 SCCJ degree program rises to No. 2 nationwide in U.S. News & World Report's Best Graduate Schools rankings
ASU's doctoral program in criminology rose to No. 2 nationwide in the prestigious 2022 Best Graduate Schools Rankings announced today by U.S. News & World Report.
The program, in the School of Criminology and Criminal Justice (SCCJ) at the Watts College of Public Service and Community Solutions, held the No. 5 position in 2021. The publication has ranked the program in the top five nationally since 2018.
The ASU program's ranking is higher than those at the University of Cincinnati, Penn State, State University of New York at Albany, Florida State, Rutgers, Michigan State and George Mason universities.
"We at Watts College, home of the School of Criminology and Criminal Justice, challenge the view that excellence in higher education requires overly restrictive admissions policies that keep out students with potential," said Watts College Dean Jonathan Koppell. "This is why this ranking has such meaning, because the accomplishments of our top-level criminology and criminal justice faculty and high-achieving students, as recognized by our peers, clearly make the case for inclusion."
Foundation Professor Jon Gould, SCCJ's director, credited the ASU program's high ranking to the school's diverse faculty of 30 tenure or tenure-track research professors and 16 year-to-year lecturers and instructors, its focus on excellence, access, impact and adaptability.
"This is wonderful and fitting recognition for the excellence of our faculty, staff and students" Gould said. "Our school has worked hard for many years to build a world-class program, and I am delighted to see the efforts of so many realized."
Gould said the school maintains its superior position by concentrating on excellence in several areas, including policing, youth justice, race and justice, violence and victimization, corrections, law and courts, and neighborhoods/community/crime.
"The School of Criminology and Criminal Justice blends scholarly excellence with real-world application," Gould said. "As the U.S. News rankings confirm, this is just the place for students to receive a top-ranked education."
Gould said the school recently embarked on several initiatives designed to improve its offerings, including:
Actively recruiting diverse faculty during the last three years
Relaunching its Center on Public Criminology
Engaging with the public and practitioners in reimagining the criminal justice system
Actively promoting the transformation of police and police accountability
Mark J. Scarp
Watts College of Public Service and Community Solutions
mark.scarp@asu.edu
602/496-0001