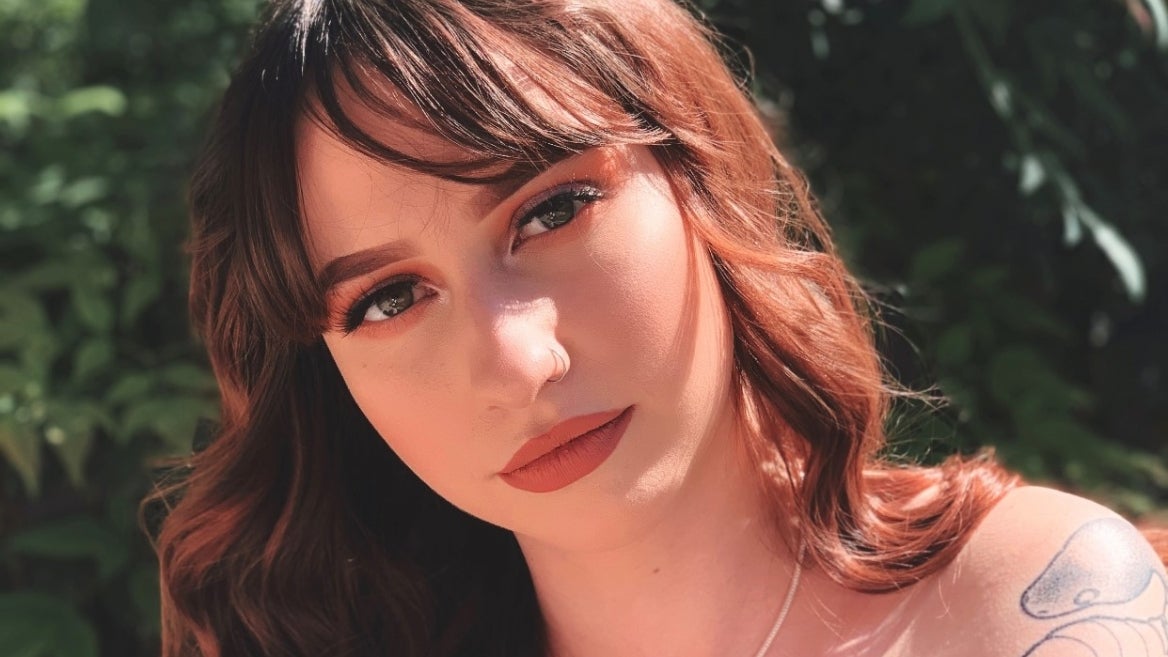 Grad's fascination with criminal justice began with 'Law & Order' and led to a degree
Editor's note: This story is part of a series of profiles of notable fall 2020 graduates.
Ever since she was very young, Alexis Klemm was fascinated by the study of the mind and human actions. That captivation first came from watching TV dramas such as "Law & Order" and "Criminal Minds." Then, as a middle and high school student, she began taking courses in psychology, forensic sciences and sociology.
"And reading books such as 'The Lucifer Effect' by Philip Zimbardo, all in an effort to learn the more realistic aspects of the field I had only ever seen on screen," said Klemm, the School of Criminology and Criminal Justice's fall 2020 Outstanding Graduate.
"I became even more intrigued by behavior as a complex science, one with many influences and explanations. This intrigue, paired with my interest in crime and the explanation for deviant behavior, made the field I now find myself in a no-brainer," said Klemm, who is receiving Bachelor of Science degrees in criminology and criminal justice and in forensic psychology.
While at ASU, Klemm received the following scholarships: New American University Scholarship, multiple years of the Buzz Sands Chevrolet Scholarship, Enrollment Services Student Staff Award, Devils' Advocates Alumni Chapter Scholarship, New College Dean's Advisory Board Scholarship and the Watts College of Public Service and Community Solutions Dean's Undergraduate Research Scholarship.
Klemm, a Glendale resident who is from St. Petersburg, Florida, recalled a quote by famed American sociologist Kai Erikson: "The deviant and the conformist are creatures of the same culture, inventions of the same imagination." Klemm said Erikson is speaking to the reality that we are all products of similar environments and yet, due to circumstances can end up with such different lifestyles.
"So, what throughout the course of our lives, the path of the same imagination, differed so much that some of us find ourselves, say, in prison, and others at university? This was the question that inspired me to not only pursue forensic psychology but double major and (add) a certificate in law and human behavior," Klemm said. "I felt that this would give me a diversified understanding of these fields. I would say I knew I wanted to study these fields since I was in elementary school, but my true commitment came at 17 when I applied for the programs. My experiences here at ASU within these areas have only solidified my passion and direction."
Read on to learn more about what Klemm's time as an ASU student has taught her and how it influenced her future academic and professional choices.
Question: What's something you learned while at ASU — in the classroom or otherwise — that surprised you, that changed your perspective?
Answer: During my time at ASU I learned that it is truly possible to make a difference in the world and it doesn't require fame or fortune. I used to think that I would have to become renowned in my field in order to create true change. But attending a university like ASU, one so dedicated to research and innovation, made me realize that I am already on that path. There are amazing programs and faculty here that are constantly developing new ideas, research and practices that are actively changing the world and I have been honored and amazed to be a part of that. I have learned that even helping one person can lead to a chain reaction of positive change. And that is just as impressive and important as a singular major discovery.
Q: Why did you choose ASU?
A: I am originally from St. Petersburg, Florida, and although I moved around a lot when I was younger, I had never been to Arizona. My best friend since seventh grade moved to Arizona during her senior year of high school and applied to ASU in order to stay close to home. We discussed how cool it would be to attend university together after having been best friends for so long, yet living apart for much of that time. She is the one who inspired me to apply to ASU.
I initially applied for the forensic psychology program and was accepted but ASU still wasn't at the top of my list. A few months later I received my acceptance from what had been my dream university since middle school (New York University). That school did not have a forensic psychology program, so it began the internal battle between attending the school I had always dreamed of in my favorite city in the world, or pursuing the field I had always dreamed of in a state I had never been to. So, without having ever toured the school or even visiting Arizona, I committed to ASU in order to pursue my dream.
While I admit this was a rather unconventional approach, I don't regret it for a moment. I threw myself into a brand-new situation in a brand-new chapter of my life. It was exactly what I never knew I needed and looking back at all the opportunities and amazing experiences I've had here at ASU, I know it was the best decision.
Q: Which professor(s) taught you the most important lesson(s) while at ASU?
A: There are two professors who have taught me some of the most significant lessons during my last year of undergraduate study, Kevin Wright and Caitlin Matekel. These professors were my instructors for a very unique class, the Inside Out Prison Exchange Program, during fall 2019. I have had the honor of continuing work with them as an undergraduate research fellow for the Center for Correctional Solutions, where Dr. Wright is the director and Caitlin is my direct supervisor. One of the most important lessons they taught me was the power in discomfort. Discomfort, in a variety of contexts, implies growth. If you are not uncomfortable, you are not learning, because limiting yourself to what you're familiar with means it is the only thing you will ever know. This can also be applied to the idea of vulnerability, and how there is strength in being vulnerable, even if it makes you uncomfortable.
These lessons came at a time in my life where I was struggling and dealing with a lot of uncertainty. Embracing that uncertainty became my strength during that time and moving forward. Dr. Wright and Caitlin Matekel have helped me grow both as a student and a person this past year and I am so unbelievably grateful for their support.
Q: What's the best piece of advice you'd give to those still in school?
A: The best piece of advice I would give to someone still in school would be don't be afraid to ask for help. This is true for a variety of contexts and experiences. From the time you start at ASU, don't be afraid to ask for help if you're lost; everyone was in your position at some point. Don't be afraid to speak out if you're confused on a concept in class; no one is going to judge you and you're only hurting yourself by remaining confused. Don't be afraid to reach out if you're struggling emotionally; this is a big one. Internal struggles can be some of the hardest obstacles to overcome but some of the bravest triumphs. ASU is full of people and resources that are ready to help, which can be that much more encouraging for you to reach out.
Q: What was your favorite spot to study, meet friends or to just think about life?
A: My favorite spot to study was on the West campus in Fletcher Library. There are some small wooden tables and chairs near the front of the library by the Starbucks, which were my go-to spot. I work really well independently, but I don't like feeling isolated, so the traffic of people walking through the library created the perfect environment.
Q: What are your plans after graduation?
A: After graduation I plan to pursue a graduate degree in criminology, potentially with a concurrent degree in public administration. I plan to continue with my research focus of corrections through my graduate program. One of my peers within the Center for Correctional Solutions once presented me with a metaphor of passion being a flowing river. You as an individual are a rock in a river, and the water that flows around you are the experiences and passions that will inevitably form you throughout your life. You should allow your passions to change you in varying ways. If they lead you in an unexpected direction, don't be afraid, because you are a complex being, but flexible to the experiences, opportunities and unexpected parts of life. So, while I have a passion and a plan right now, I won't deny that it may very much change in the future and I won't attempt to limit myself from it.
Q: If someone gave you $40 million to solve one problem on our planet, what would you tackle?
A: If I were given $40 million I would address sustainable consumption and production. Sustainable consumption and production are the general use and creation of materials, energy and practice of services in a way that minimizes impacts to the environment. I would encourage and assist major corporations and public entities to enact more sustainable practices and products. I would also argue that legislatures should enact certain policies requiring corporations to perform in ways that are less detrimental to the environment. Many may argue that environmental preservation practices limit economic growth. In reality, the inevitable impact that a destroyed environment will have on the economy will be far worse.
Mark J. Scarp
mscarp@asu.edu