ROVV Lab
MMIWG: Missing and Murdered Indigenous Women and Girls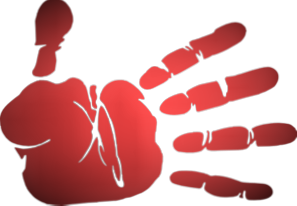 What we are doing: The ROVV Lab is currently working in partnership with American Indian leaders across the state of Arizona to examine, evaluate, analyze, and develop strategies to address and minimize missing and murdered Indigenous women and girls (MMIWG) as part of the Senate Bill HB2570.
Our research findings: In partnership with the State of Arizona and the state's legislatively-mandated study committee, we created a comprehensive report and a 1-page infographic summarizing our findings.
Why it matters: Violent victimization of Indigenous women and girls continues to be a crisis nationally and internationally in North America. Compared to women of other ethnicities, Indigenous women and girls are at higher risk of experiencing violence, including sexual assault, domestic and family violence, becoming missing, and being murdered. In some counties nationally, Indigenous women are murdered at a rate of 10 times the national average.
In the United States, legislation and policies are beginning to address MMIWG. Arizona is the third state in the U.S. to pass a bill, HB 2570, to establish a Study Committee to conduct a comprehensive study to identify the prevalence of MMIWG, recommend policies pertaining to MMIWG, and ultimately propose culturally-appropriate policies and victim services to reduce violence against Indigenous women and girls in Arizona.