Research on Violent Victimization (ROVV) Lab
The goal of the Research on Violent Victimization (ROVV) Lab is to gather knowledge to develop solutions that promote safety and wellbeing among Indigenous peoples.
ROVV Team
Lab Director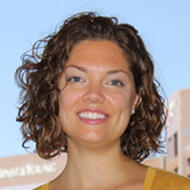 Kathleen (Kate) A. Fox, Ph.D.
Fox is the Director of the Lab and Professor in the School of Criminology and Criminal Justice. Her research expertise focuses on crime victimization among underserved populations, with a particular emphasis on American Indian populations. Her work examines theoretical risk factors for interpersonal victimization, including family violence, intimate partner violence, sexual assault, stalking, and the murder and missing of Indigenous women and girls (MMIWG).
Lab Associate Director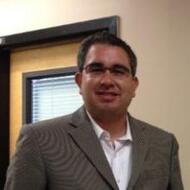 Chris Sharp, MSW/MPA (Colorado River Indian Tribes)
Sharp is a Clinical Assistant Professor and the Director of Office of American Indian Projects, within the School of Social Work at the Arizona State University. He is of the Mohave tribe, descendant of the Frog Clan (Bouh'th) and a citizen of the Colorado River Indian Tribes. He earned his B.S. in American Indian Studies, Master of Social Work, and Master of Public Administration at Arizona State University. As Director of the Office of American Indian Project, Sharp coordinates and monitors research among Indigenous communities to ensure a focus that is beneficial to the tribes and one that reinforces a government-to-government approach.
Postdoctoral Scholar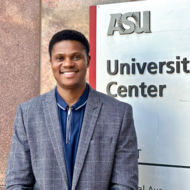 Leonard Mukosi, SJD. (Zezuru Tribe, Zimbabwe)
Leonard (Leo) Mukosi is an Indigenous scholar from Zimbabwe currently serving as a Postdoctoral Scholar in the ROVV lab. He holds a doctorate in law (SJD) specializing in Indigenous Peoples Law and Policy from the University of Arizona College of Law. He also graduated from Michigan State University Law School with a Master of Laws (LLM) focusing on International Human Rights Law. Before moving to the US, Leo attended school in South Africa at Rhodes University, where he graduated with a Bachelor of Social Science and a Bachelor of Laws (LLB) in 2013 and 2016, respectively. Centering on decolonial theory, Leo's current research foregrounds the validity of Indigenous knowledge within the criminology field. Leo has partnered with Indigenous communities in the US in developing laws to address domestic violence and protect tribal cultural resources, including the Pueblo of Isleta in New Mexico and several federally recognized tribes in Michigan and Montana. He also currently serves as an Expert Member representing Southern Africa in the African Union's Working Group on Indigenous Populations.
Research Project Coordinator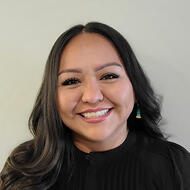 Cassie Harvey, MS/MLS (Navajo / Zuni)
Cassie Harvey is a dual Masters student within the Sandra Day O'Connor College of Law and the Watts College of Public Service and Community Solutions at Arizona State University. She is working towards her graduate degrees in Criminology and Criminal Justice, as well as her Legal studies in Indian and Entrepreneurship Law. Harvey received dual Bachelor's degrees at Arizona State University in Criminology and Criminal Justice, and Public Service and Public Policy. Her research interests include teen dating violence, at-risk or disenfranchised youth, intergenerational trauma, Native American incarceration, and reservation bordertown policing.
Research Assistant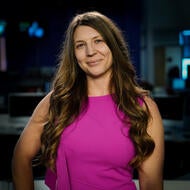 Julianne Culey, MA
Julianne is currently working toward a Ph.D. in Sociology at the Sanford School of Social and Family Dynamics at Arizona State University. She currently holds a M.A. in Sociology from ASU and a B.A.A. in Marketing from Central Michigan University. Her research interests include sexual assault victimization, rape culture, and feminist methodologies.
For prospective students
The ROVV Lab invites highly motivated students to contribute to an energetic team working on a variety of real-world projects. Undergraduate, master's, and doctoral students are welcome!
The advantages of becoming a student Lab member are:
hands-on research training
resume building experience
potential for internship, independent study, or honor's thesis credit hours
letter of recommendation
and the opportunity to contribute to the Lab's mission of promoting safe and healthy communities
Please check our student opportunities to learn more.The ROVV Lab primarily collects original data including a mix of quantitative and qualitative methods to answer complex questions about health, safety, and victimization.