Director's Welcome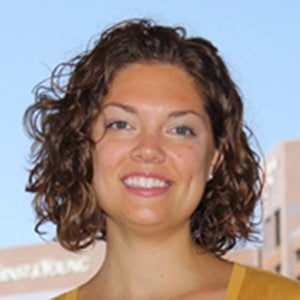 From Kate Fox
Welcome to the Research on Violent Victimization Lab.
The Research on Violent Victimization (ROVV) Lab's goal is to find solutions to complex problems surrounding victimization among underserved populations. Our values center on social justice with an emphasis on promoting safer and healthier communities for all people. We conduct research in partnership with communities, agencies, and interdisciplinary teams using a strengths-based approach.
ROVV acknowledges, with respect, that ASU sits on the ancestral homelands of those Indigenous Nations that have inhabited this land for centuries, including the Akimel O'odham (Pima) and Pee Posh (Maricopa) peoples, whose care and keeping of these lands allows us to be here today.