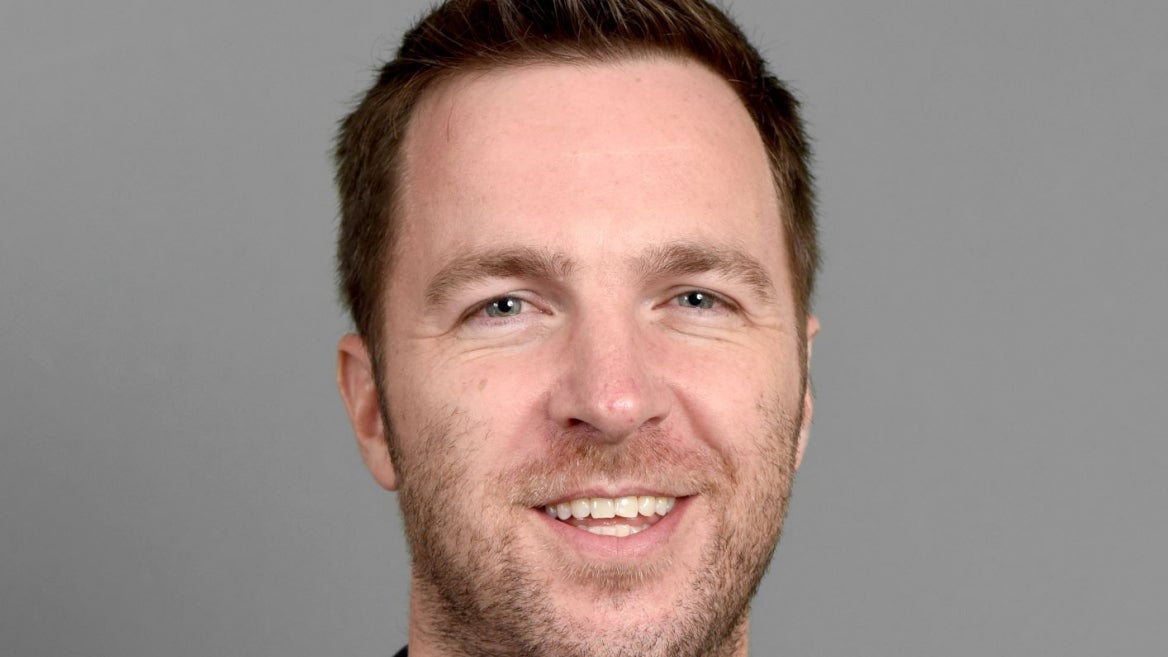 New scholarship to assist graduate students' work at ASU Center for Correctional Solutions
Jeff McClelland was a dedicated and accomplished executive at the time of his death in 2006. A new scholarship his family has established in his name honors his great respect for higher education and demonstrates their commitment to the criminal justice profession.
Each year the Jeffrey D. McClelland Scholarship will support a graduate student working in the Watts College of Public Service and Community Solutions-based Center for Correctional Solutions at Arizona State University.
The scholarship's first recipient, Genevieve McKenzie, is pursuing a Master of Science degree in criminology and criminal justice and plans to graduate in May 2022. The Snohomish, Washington, native was the school's spring 2020 outstanding graduate when she received her bachelor's degree in criminology and criminal justice.
McKenzie will spend the next several months working on projects at the Center for Correctional Solutions with its director, School of Criminology and Criminal Justice Associate Professor Kevin Wright. The center's mission is to enhance the lives of people living and working within the correctional system. She said she will develop and practice critical skills necessary for her future public service career, which involve engaging with community members, managing projects and collaborating with ASU students and faculty.
McKenzie said she is thankful for the opportunity to serve with Wright because the work is important and has a positive community impact.
"I have dreamed of getting a postgraduate degree since my freshman year at ASU and I am proud to be the first in my family to attend graduate school," McKenzie said. "This funding is very important to me because it relieves some of the financial burden of attending. I can spend my time and energy focused on my studies and my research assignment, which I am very passionate about."
The scholarship, administered through the Arizona Community Foundation, will be awarded each fall to a current or incoming School of Criminology and Criminal Justice graduate student nominated by Wright and approved by the Arizona Community Foundation. Wright said he expects the McClelland Scholars to grow in number and in influence in the criminal justice field over the next several years.
Wright said members of the McClelland family have a strong interest in criminal justice reform.
"I am committed to ensuring that McClelland Scholars make an impact and that we are able to create an alumni community of McClelland Scholars to ensure their impact long after ASU," Wright said.
Lori McClelland said her husband valued family more than anything else and was a wonderful husband and father to their four sons.  
"I don't think there are any professional accomplishments he would place above that," she said. "However, he really did have a great passion for aviation and truly loved his job. Even on the most difficult days, such as 9/11, he was excited to go to work."  
McClelland said her husband, whose career included service as an officer in the U.S. Navy as well as in executive positions at four major airlines, was a great believer in the value and power of education.
"I'm sure he would have credited much of his success to the strong undergraduate and graduate education he received and the opportunities that opened up for him. I think he also believed that we all should be lifelong learners," she said.
Jeff also believed in giving back to the community, Lori McClelland said.
"He had talked about possibly going into teaching after his aviation career, and I could see him working with a program like this," she said. "I think he would be very proud to be associated with Professor Wright and the great work being done at the Center for Correctional Solutions."
Foundation Professor and School of Criminology and Criminal Justice Director Jon Gould said he is impressed by the McClelland family's dedication to students and the school's aspirations.
"We are grateful to the McClelland family for establishing this scholarship to allow a student to work with Professor Wright and the Center for Correctional Solutions," Gould said. "Their commitment to our students and the center's important work is deeply appreciated."
At the time of his death, Jeffrey McClelland was 47 years old. The following information about him is summarized from material on the Arizona Community Foundation website:
Jeffrey David McClelland was born in March 1959 in Saginaw, Michigan, and grew up in Racine, Wisconsin. He received a bachelor's degree in chemical engineering from Northwestern University and a commission in the U.S. Navy, where he was a flight instructor, serving 20 years in the Navy and Naval Reserve, retiring from the reserve with the rank of commander. He earned a Master of Business Administration degree from Stanford University in 1988. McClelland then began a career in commercial aviation in which he served in executive positions at four different airlines. After his death in 2006, US Airways renamed its Phoenix flight center building the Jeffrey D. McClelland Flight Center.
Mark J. Scarp
mscarp@asu.edu