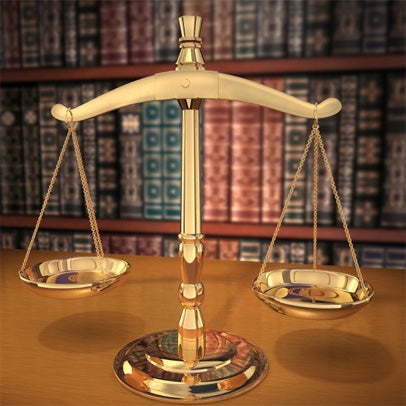 Graduate students organize speaker series to increase discussions of diversity, applications to justice issues
As protests grew over the death of George Floyd and the Black Lives Matter movement took root nationwide, graduate students at Arizona State University's School of Criminology and Criminal Justice (SCCJ) wondered about what they might do on their own campus to encourage dialogue and understanding about diversity.
The result was an entirely student-selected and student-run series of speakers, chosen to enlighten and challenge students and faculty about diversity. The Diverse Perspectives on Justice series, which in 2021 will virtually feature four experts on varous aspects of diversity, began in late fall with its first speaker in November.
"The series is meant to draw on multiple meanings of 'diverse.' Speakers may represent marginalized or under-represented groups/identities, or study such groups," said SCCJ doctoral student Suzanne St. George. St. George and fellow doctoral student Stephanie Morse head the effort to plan the series and secure speakers.
"But the series also highlights research that utilizes innovative methodologies and research that addresses novel questions or under-represented topics in criminology and criminal justice. So the series promotes diversity across various domains," St. George said. 
Criminology overlaps with a number of other fields, including social work and law, St. George said, and students need to hear diverse points of view as they prepare to practice or teach in the field.
The series began as an idea that emerged from an SCCJ-sponsored student meeting in late spring held in response to the Black Lives Matter protests after Floyd's death, she said.
SCCJ Director Jon Gould embraced the idea, and together with Cynthia Lietz, vice dean of the Watts College of Public Service and Community Solutions where the school is housed, pledged their own research funds to pay speakers for their time. Morse and St. George expressed gratitude to Gould and Lietz for funding the series.
Members of the Graduate Student Committee helped suggest speakers and topics at initial planning meetings. The COVID-19 pandemic, which might be seen by some as an impediment to organizing a top-quality series, turned out to provide options that might not have been available had the series involved in-person speakers, St. George said.
St. George said she and Morse learned that speakers who could never take the time to travel to and from Phoenix to speak to SCCJ students could find an hour or so to talk to them from their home or office. The cost to produce the virtual series was less than that of an in-person series, because there were no speaker travel costs to be covered, she said.
Even so, top-notch authorities are busy people and like everyone else, they are dealing with the effects of the pandemic. Yet to the students' surprise, Morse said, all five speakers they contacted – the only five whom they did – said yes.
"People these days might be more justified to say no but they said yes," Morse said. "It was a heartening and inspiring thing (for them) to do."
St. George and Morse said planning the series involved matters ranging from whom to invite and when to hold each presentation to making sure the organizers have a list of questions for each speaker in case the audience might not have enough of their own.
Nearly 60 students and faculty attended the first installment of the series, a Nov. 9 presentation via Zoom by Vanessa Panfil of Old Dominion University, titled, "The Gang's All Queer: The Lives of Gay Gang Members."
St. George and Morse hope the series will continue with new organizers once they've graduated, and that students continue to find ways to make the school a more diverse place.
Gould expressed satisfaction with how well the students have planned and executed the series.
"This was a wonderful situation in which student interest and initiative matched a priority of the school," Gould said. "We are delighted by the lineup of speakers who offer such a diversity of perspectives on justice, and we are incredibly proud of our students for helping to bring this idea to fruition."
Below is the schedule of the series' spring 2021 speakers. For more information, including how to RSVP and to suggest future speakers, CCJ graduate students may email the Graduate Student Committee at gsc.ccj@asu.edu.
Jan. 29: Jennifer Cobbina, PhD, Michigan State University, whose 2019 book, "Hands Up, Don't Shoot: Why the Protests in Ferguson and Baltimore Matter and How They Changed America," was published by New York University Press,
Feb. 12, Dean Spade, PhD, Seattle University School of Law, whose October 2020 book, "Mutual Aid: Building Solidarity During This Crisis," was published by Verso Books.
March 19: Iris Lu, PhD, State University of New York at Buffalo, who works in comparative criminology.
April 5: Michael Lynch, PhD, University of South Florida, who studies how environmental protections can affect criminology.
Mark J. Scarp
Watts College of Public Service and Community Solutions
mark.scarp@asu.edu
602/496-0001