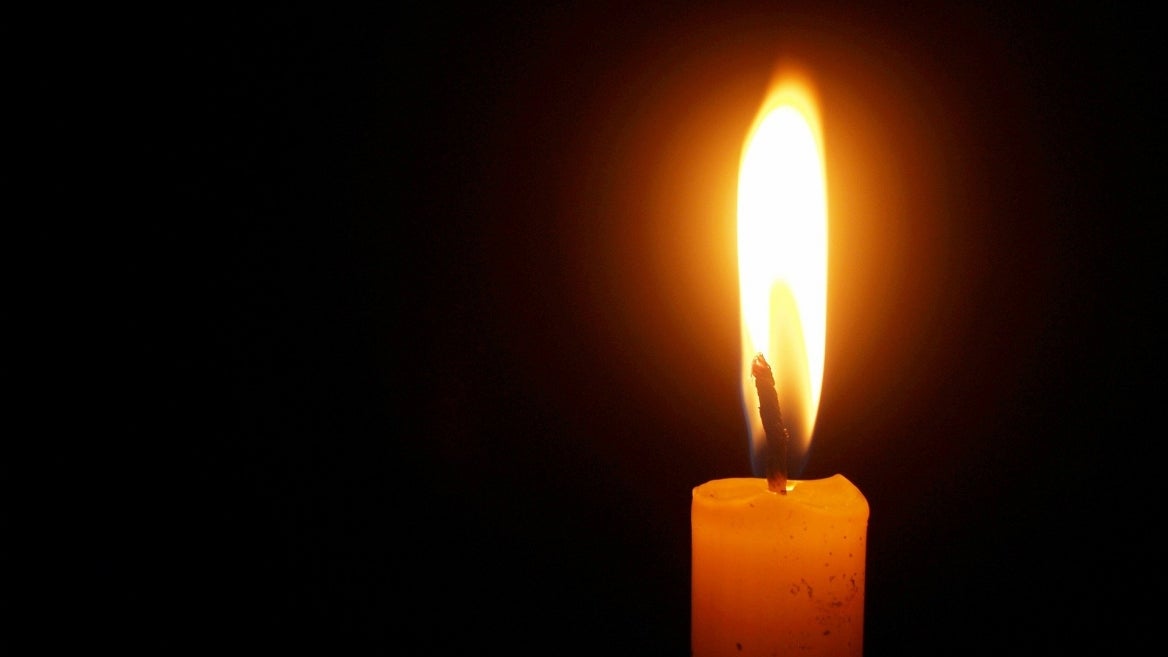 ASU team to create augmented reality memorial to child victims
The country's reckoning with social justice this year has put a spotlight on America's memorials. Who gets to be remembered forever, and who tells that story?
Big monuments are expensive and immovable, and they can get bogged down in conflicts over cost and design.
Now, a cross-disciplinary team at Arizona State University will use technology to create a new kind of monument that is both universal and intensely personal, called the Augmented Reality Children's Memorial Marker.
The project will honor child victims of gun violence by creating virtual monuments at the specific locations where they died, such as street corners or parks. Anyone with a smartphone or tablet can download the app and click on the narratives to hear families speaking about the child's life.
The memorial will include child victims in Phoenix, Los Angeles, Chicago and New York.
The ASU project team spans several units: Andres Torres-Vives, a filmmaker, professor of practice and head of the directing track in The New American Film School; Jesenia Pizarro, associate professor in the School of Criminology and Criminal Justice; and Robert LiKamWa, assistant professor in the School of Arts, Media and Engineering and the School of Electrical, Computer and Energy Engineering. LiKamWa is director of Meteor Studio, a research lab that creates software and hardware systems for augmented reality and virtual reality. The team also includes Karissa Pelletier, doctoral candidate in the School of Criminology and Criminal Justice, and Aashiq Shaikh, a PhD student in the School of Arts, Media and Engineering.
The project has received a $15,000 grant from the Herberger Institute for Design and the Arts to pursue the project, starting in early 2021.
Torres, who is leading the project, described it this way in the grant application:
"Instead of a marble 'general on a horse' with a single historical narrative, imagine you stand at the street corner where a young boy was gunned down. Through your phone you see a beautiful, luminous marker at the actual location where he was killed and listen to his mother's soft voice remember his love of baseball whispered into your headphones."
Torres said that he has always been interested in having community members use video cameras to tell their own stories. He has worked in film and media in youth correctional facilities and with Somali refugees, homeless LGBTQ youth, gang-related men and immigrants.
"Now everyone has a phone with a camera, so I was thinking of new ways that innovative technology can be used for narrative storytelling," he said.
He was thinking about the epidemic of gun violence in the U.S., where about 2,500 children were killed by firearms in 2018, according to the U.S. Centers for Disease Control and Prevention.
"I thought we could do something different and something site-specific, so I started looking for folks working in that field," he said.
Searching within ASU, he found Pizarro, who has spent 20 years researching urban violence.
"I never thought of doing art when it comes to violence," she said. "What I'm looking at are the situational aspects that give rise to violent events. It's on the academic side.
"But I saw this as a great tool to bring awareness to violence in the U.S., particularly violence that affects children and teens."
Pizarro noted that it has been eight years since 20 first-graders and six educators were shot to death at Sandy Hook Elementary School in Newtown, Connecticut.
"These violent acts can affect anyone," she said.
LiKamWa joined the project because his lab, Meteor Studio, is searching for storytelling opportunities.
"We do research and education on augmented reality and virtual reality technologies, which can bring digital experiences that integrate with physical spaces," he said.
"We want to expand and advance the use of our creative palette to storytelling, which has the potential to immerse people in these experiences, which can yield a great emotional connection."
The memorial project will use existing augmented reality technology, which allows the user to place virtual objects into a real space. One example of a virtual reality app would be a furniture store that lets you see what a sofa would look like in your own living room.
A recent example is the ASU Commencement app, which allowed families to see ASU President Michael Crow giving his address in their own homes. Shaikh was on the Meteor Studio development team for the ASU Commencement app.
The memorial app will show markers of a child's memorial on a map or send a notification when a user is within range of a marker. Then the user can access the video or audio stories. Torres said that those stories will come from interviews with the families of victims, who must be treated with great compassion.
"We are working with a sensitive issue, and if you don't do every part of it right, it doesn't honor the work of everyone involved, or the families you're trying to work with," he said.
Some of the grant money will be used to hire undergraduates in the School of Arts, Media and Engineering and the School of Criminology and Criminal Justice to work on the project.
Pizarro is part of several efforts to curb violence, including the Firearm Safety Among Children and Teens Consortium, the Homicide Research Working Group, and Arizonans for Gun Safety.
"People claim that if someone is motivated to kill someone, they will find a way, but the truth is that we know offenders are not all equally motivated and offenders will use a tool to make their job easier, and firearms are this tool," she said.
Pelletier has been working with Pizarro on violence research and has studied the differences between children and teen homicide victims. She is a project manager for the Intimate Partner Homicide Study at ASU.
"There are differences in terms of who commits homicide against a child or teen," she said. "For under age 12, you're looking at someone within the home, a family member or caregiver, as opposed to a teen, where it's someone else, a peer or someone in their community."
The research is an important part of the project, Torres said.
"It's all the pieces coming together," he said. "If you just hook people emotionally or with the technology, and there's no research or deeper work, it doesn't affect anything."
The team wants to capture the stories of young people who might not otherwise be memorialized.
"One of the important things for me was the idea of using new technology to continue this narrative about monuments and the use of public space for honorifics," Torres said.
"This new technology opens a different layer in the real world where you can have monuments."
Pizarro said she hopes the project adds momentum toward addressing the issue of firearm violence.
"The truth of the matter is that we might not save every life, but there are practical and sensible things that can be done to save lives and we hope this creates awareness to change things and save children," she said.
Top image courtesy of Pixabay.
Mary Beth Faller
marybeth.faller@asu.edu