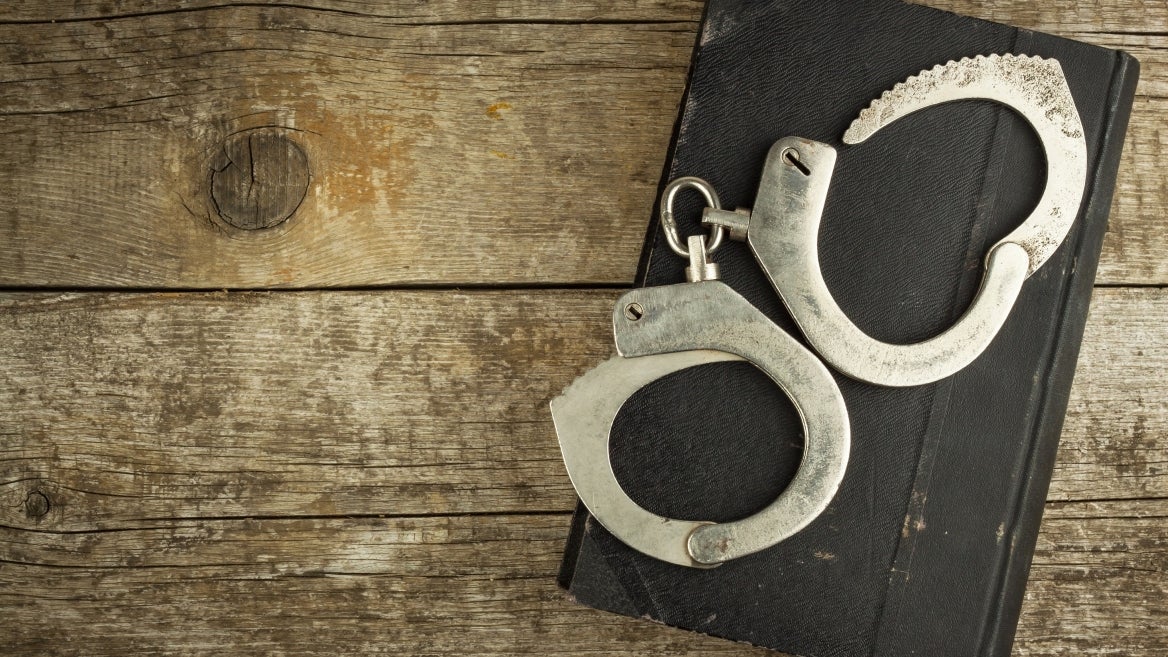 ASU Foundation awarded $250,000 grant to conduct Sentinel Event Review of police use of force
The ASU Foundation has been awarded a $250,000 grant by the American Arbitration Association – International Centre for Dispute Resolution (AAA-ICDR) Foundation to explore the development of a statewide system for conducting Sentinel Event Reviews (SER) of police use of force, particularly among vulnerable populations. The award will also fund several actual SERs to demonstrate the concept.
The grant will be a joint project among three centers of excellence at Arizona State University: the Academy for Justice and the Lodestar Dispute Resolution Center at the Sandra Day O'Connor College of Law and the Center for Problem-Oriented Policing at the Watts College of Public Service and Community Solutions. The project was chosen for its vision of applying SER — a process that combines elements of alternative dispute resolution and criminal justice reform — to incidents of police violence.
When there are bad outcomes in the criminal justice system, like deaths that occur during police-citizen interactions, internal and external investigatory and adjudicatory systems typically seek to determine who is to blame, usually one or a few individuals. Yet, errors in complex systems are rarely the result of one individual's or a small group's mistake. Typically, multiple small errors combine to exacerbate underlying systemic weaknesses resulting in bad outcomes. But the focus on blame drives errors underground, making them harder to detect and correct, resulting in a scapegoating process of seeming to do something, but really doing little to fix the underlying causes.
SER is a systems-based approach of reviewing events with bad outcomes to prevent similar future events. Rather than focusing on who is to blame for what happened, the SER process closely examines an incident from many perspectives to determine the multiple factors, both large and small, that resulted in the bad outcome. As a result, the systems as a whole can be improved rather than simply doing the same things and hoping for different results in the future.
Members of ASU's SER team will be working with many stakeholders, including local police departments and officers, to review police use of force incidents, produce reports and preventative recommendations, and facilitate reconciliation events with officers, victims and communities.
"This project is about developing an alternative to the criminal legal system in order to establish accountability and learn how to instill safety and avoid a repeat occurrence," said Valena Beety, professor of law and deputy director of the Academy for Justice. "Sentinel Event Reviews are not about discipline; they are about growth and careful examination from unexpected perspectives."
Specifically, each SER will result in its own final report, detailing findings and recommendations for systemic improvements that will be shared with the agencies involved in the incidents and the public at large.
Although SERs are not panaceas to all police-community tension and mistrust, they have significant potential to improve conditions by adopting a range of tangible changes and improvements in policies, procedures, practices and equipment. Additionally, they hold potential to help build trust among review board members who, in turn, are in a position to report the true causes of the incidents to the wider community.
According to ASU Clinical Professor Mike Scott, a former police officer and executive himself, "Throughout the world and over time, safety has been dramatically improved in airline, train and space travel; medicine; farming and manufacturing; and other realms through these sorts of systematic, nonblaming reviews of the causes of harmful outcomes. We're simply working to bring those same harm-reduction benefits to policing and criminal justice. We want police officers and citizens alike to be safer when they interact with one another."
The culmination of the SER grant will result in a conference to engage key stakeholders with this new, nonblaming form of review.
"The purpose of the project is to have a forward-looking deliberative, transparent and nonblaming facilitated dialogue about how and why the event occurred and what can prevent similar future outcomes," said Art Hinshaw, clinical professor of law and faculty director of the Lodestar Dispute Resolution Center. "These difficult conversations are geared towards repairing and restoring relationships between communities and law enforcement agencies as well as providing restorative elements for the individuals involved in each incident."
The project brings together ASU's expertise in the worlds of conflict resolution, policing and criminal law to engage citizens in a meaningful and productive dialogue with police agencies, resulting in greater public confidence in the police.
"This project is important for ASU Law's community engagement. We look forward to making a positive impact during these difficult times," said Hinshaw.
ASU was one of three organizations to be awarded a grant from AAA-ICDR Foundation for this grant cycle. The other organizations include Resolution Systems Institute's Holistic Online Program for Evictions (HOPE) Mediation Program and the RAND Corporation's Creating Dialogue via a Tabletop Exercise to Improve Community-Police Relations.
The AAA-ICDR Foundation is a 501(c)(3) not-for-profit organization that is able to solicit donations and provide grants to fund a range of worthy causes that promote the foundation's wide-reaching mission, which is to support the use and improvement of dispute resolution processes in the United States and internationally.
Learn more about the foundation's mission to fund high-quality, innovative programs that advance arbitration, mediation and other ADR processes.
Julie Tenney
julie.tenney@asu.edu