The Department of Homeland Security plays a vital role in the protection of the United States. As the nation's largest law enforcement agency, DHS is charged with preventing terrorism and securing and managing our nation's borders. The agency also enforces our nation's immigration laws and helps secure our nation from cyberattacks.

Hosted by ASU Career and Professional Development Services, this event will feature representatives from Immigration and Customs Enforcement or ICE.
Criminal Justice Jobs: Homeland Security
Monday, March 19, 2018
5:00 - 6:30 p.m.
Beus Center for Law and Society, Room 140
111 E. Taylor St, Phoenix, AZ 85004
This event will be live-streamed on a private YouTube channel for ASU students only. To watch the livestream and ask questions during the event, please register with your ASU email address here: https://www.eventbrite.com/e/criminal-justice-jobs-homeland-security-liv...
You will be emailed the link to the livestream.
Very start and end date:
Monday, March 19, 2018 - 5:00pm
Thumb image (Used in Highlights):
Thumbnail image:
Image: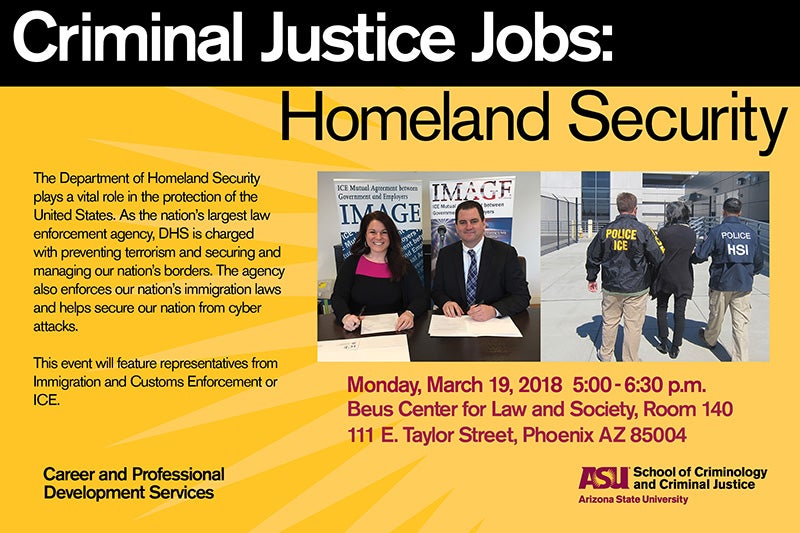 Image alt:
criminal justice jobs poster for homeland security event